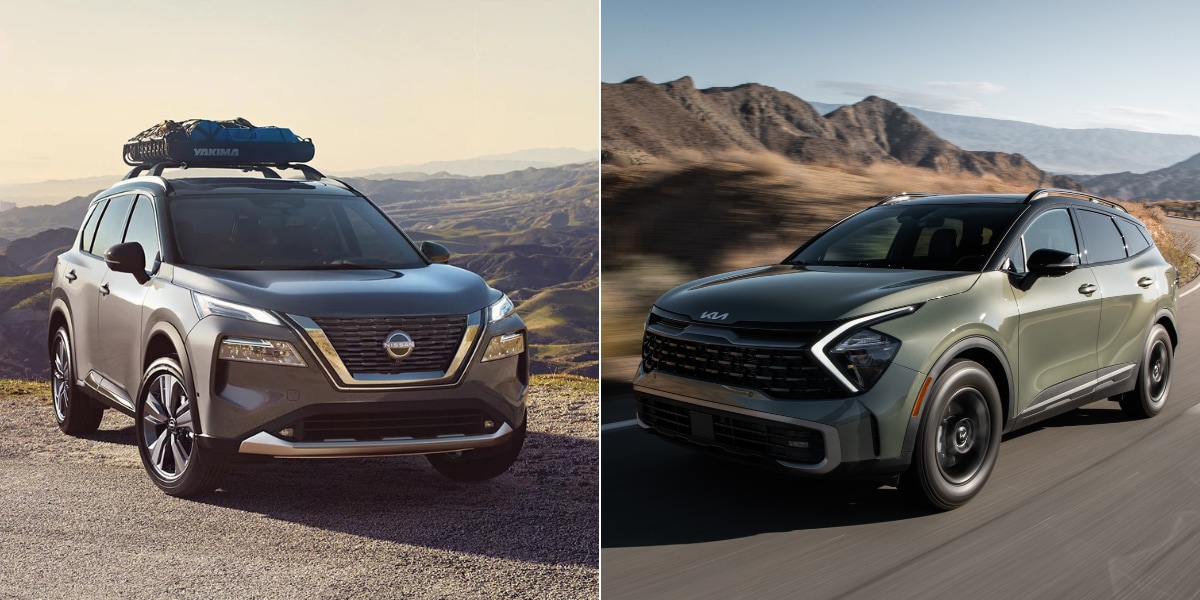 When you're looking to commit to a car, you want to make sure that you're choosing the best car for you. One way to do this is to directly compare different vehicles in the same category. For your benefit, here you can compare the different qualities between the Kia Sportage and the Nissan Rogue, two SUVs with their own charms. Ultimately, however, we think you'll find the Kia Sportage edges out the competition everywhere that counts.
Comparing Technology Between the Kia Sportage and Nissan Rogue
Modern SUVs wouldn't be complete without the latest tech integrations on the market. Often, this means having a large, informative, and highly detailed infotainment screen. Both the Nissan Rogue and the Kia Sportage come standard with an 8" infotainment screen on the center dashboard. However, the Kia Sportage has the option to upgrade to a much larger 12.3" screen. Additionally, the Sportage features lane departure alerts, an important safety feature which can help prevent drifting between lanes on the highway.
Comparing Interior Space Between the Kia Sportage and Nissan Rogue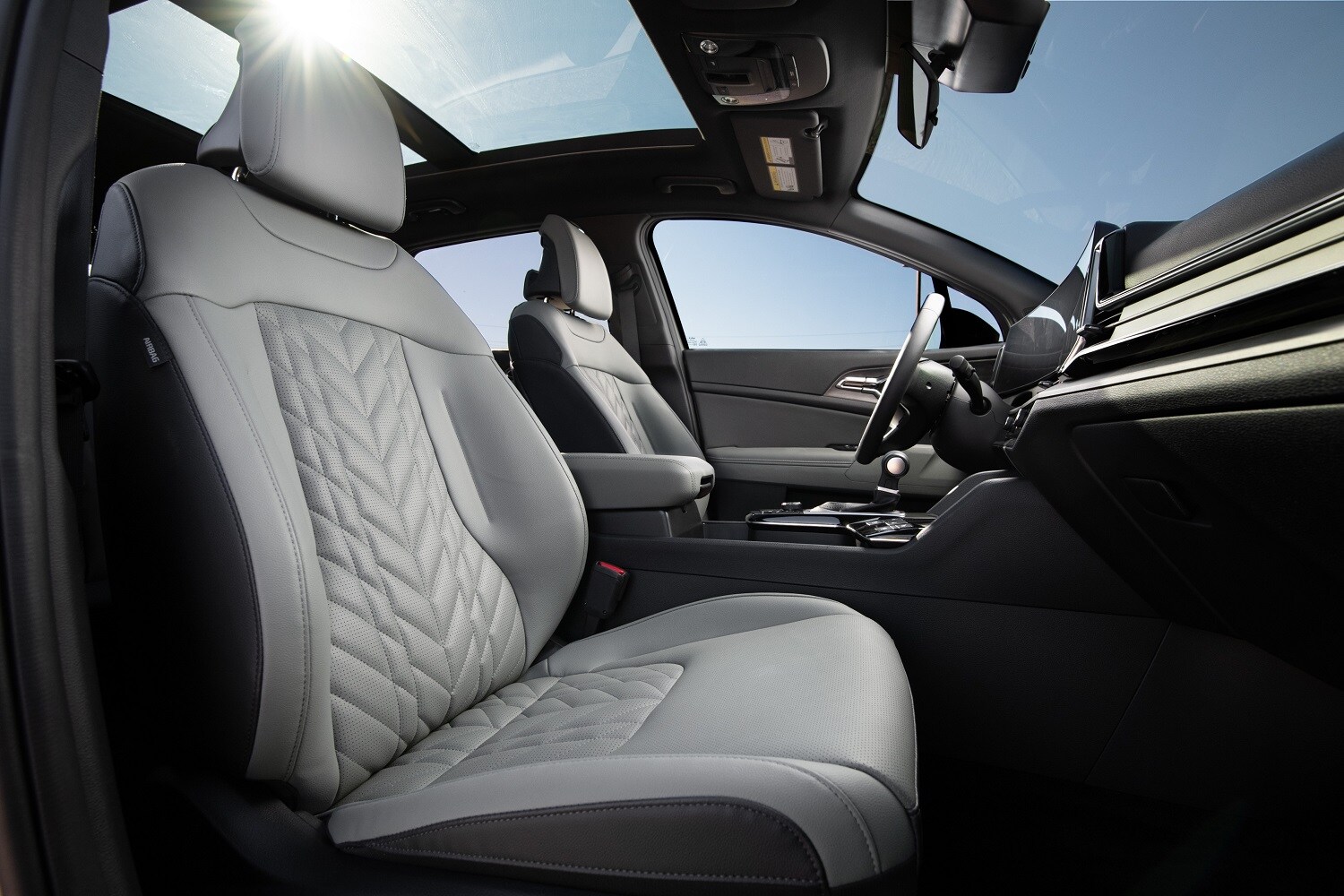 In any SUV, it's important to have plenty of space for every passenger. Especially if you're using the Kia Sportage or Nissan Rogue as a family vehicle, you want to be sure everyone has the most comfort and room possible. The Kia Sportage leads ahead of the Nissan Rogue here as well, with especially ample space in the rear passenger seating. The Sportage also features better rear storage than the Rogue.
Comparing Engine Power Between the Kia Sportage and Nissan Rogue
A car's performance is ultimately one of the most important metrics to measure it by. For those long drives cross country, taking the kids to a national park for a camping trip, or even just moving, knowing that your car has sufficient towing capacity is important. Here, again, the Kia Sportage leads, with a towing capacity of 1,650 pounds. This allows you to supplement the Sportage's already considerable storage space with the potential space of a tow-behind trailer.
Browse Available 2023 Kia Sportage Models in Gainesville, FL
Well, there you have it. The 2023 Kia Sportage comes out ahead of the Nissan Rogue. It doesn't hurt that the Kia Sportage is also a very stylish, eye-catching vehicle, but its own qualities brought it to the forefront between the two.

In the market for a family SUV in the Gainesville, Florida area? Jenkins Kia of Gainesville is your best source for new Kia vehicles of all kinds, including the Kia Sportage. Through our website, you can easily browse and compare our selection of new Kia vehicles and used cars of all kinds. You can also quickly and easily apply for financing and get pre-approved for a great financing plan right away. Questions? Contact our sales team for more information today.