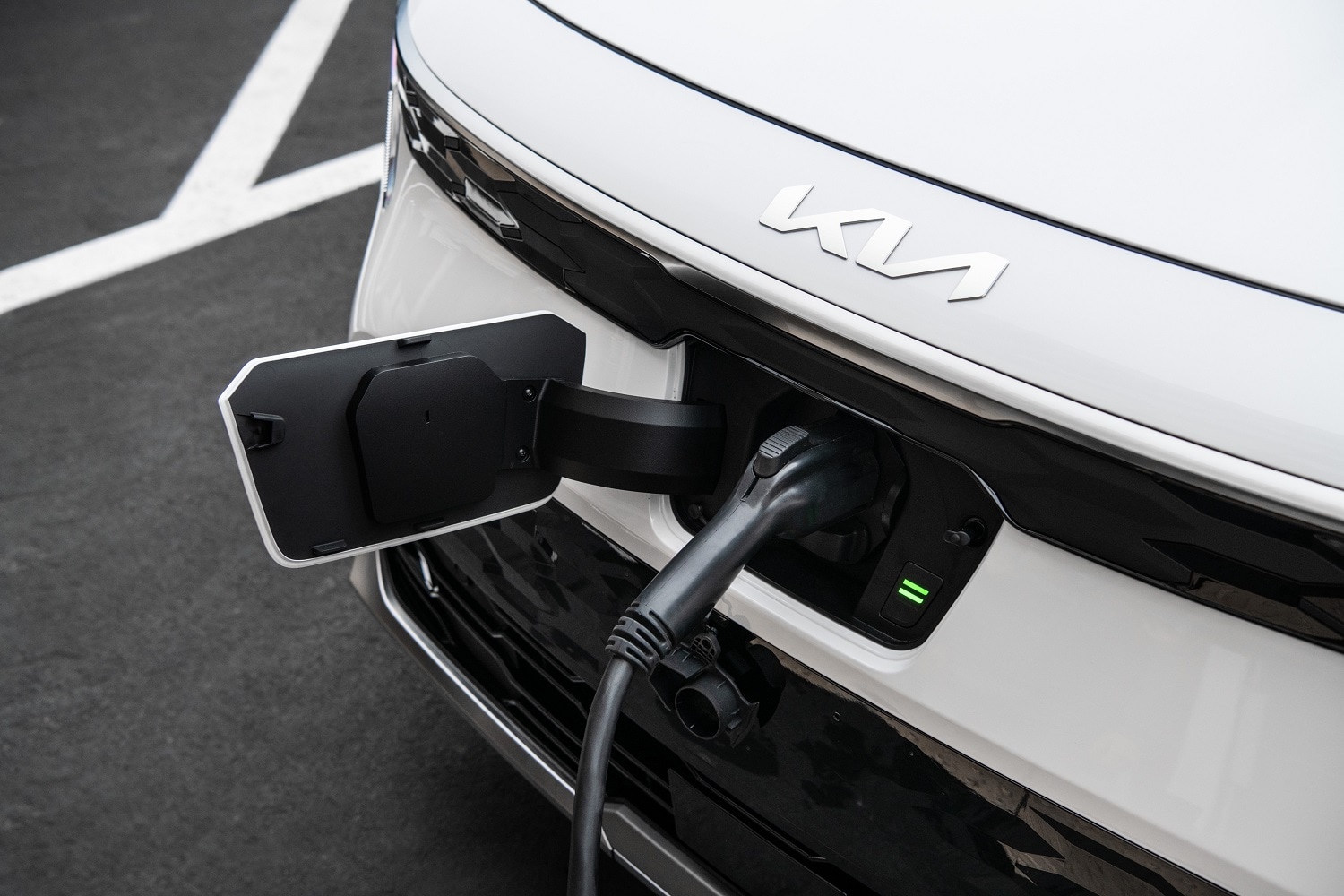 Electric vehicles offer an attractive alternative to traditional, gas-powered vehicles. For starters, EVs can save you tons of money on gas, which fluctuates in price much more than power. You can also expect EVs to drive like nothing else on the market, with fast acceleration, excellent handling, and something unique to EVs: almost silent engines.
Did you know that electric vehicles are also becoming more affordable? Kia EVs like the Kia Niro EV and the Kia EV6 are great options for EVs, whether you're shopping new or used. Jenkins Kia of Gainesville is your best source for affordable EVs in the Gainesville area.
Kia Niro EV Available Near Me
SUVs are dependable vehicles for a wide range of purposes. They make for great family cars because of their safety features, storage capacity, and unbeatable comfort. The Kia Niro EV offers all of this in a compact chassis and all-electric engine, adding sleek styling and luxurious features to boot. With a 10-inch infotainment screen, heated front seats, and a wireless smartphone charging pad, the Niro offers some of the best modern features you can find in any car - and that's just on the entry level trim.
The Niro also delivers great capabilities on the road. On a single charge, the Niro can reach distances of up to 253 miles, and with a DC fast charger can be recharged completely in about 45 minutes. Not only does it have excellent range, but the Niro also boasts a powerful 201 horsepower engine. Browse our available Kia Niro EV models today.
Kia EV6 Available Near Me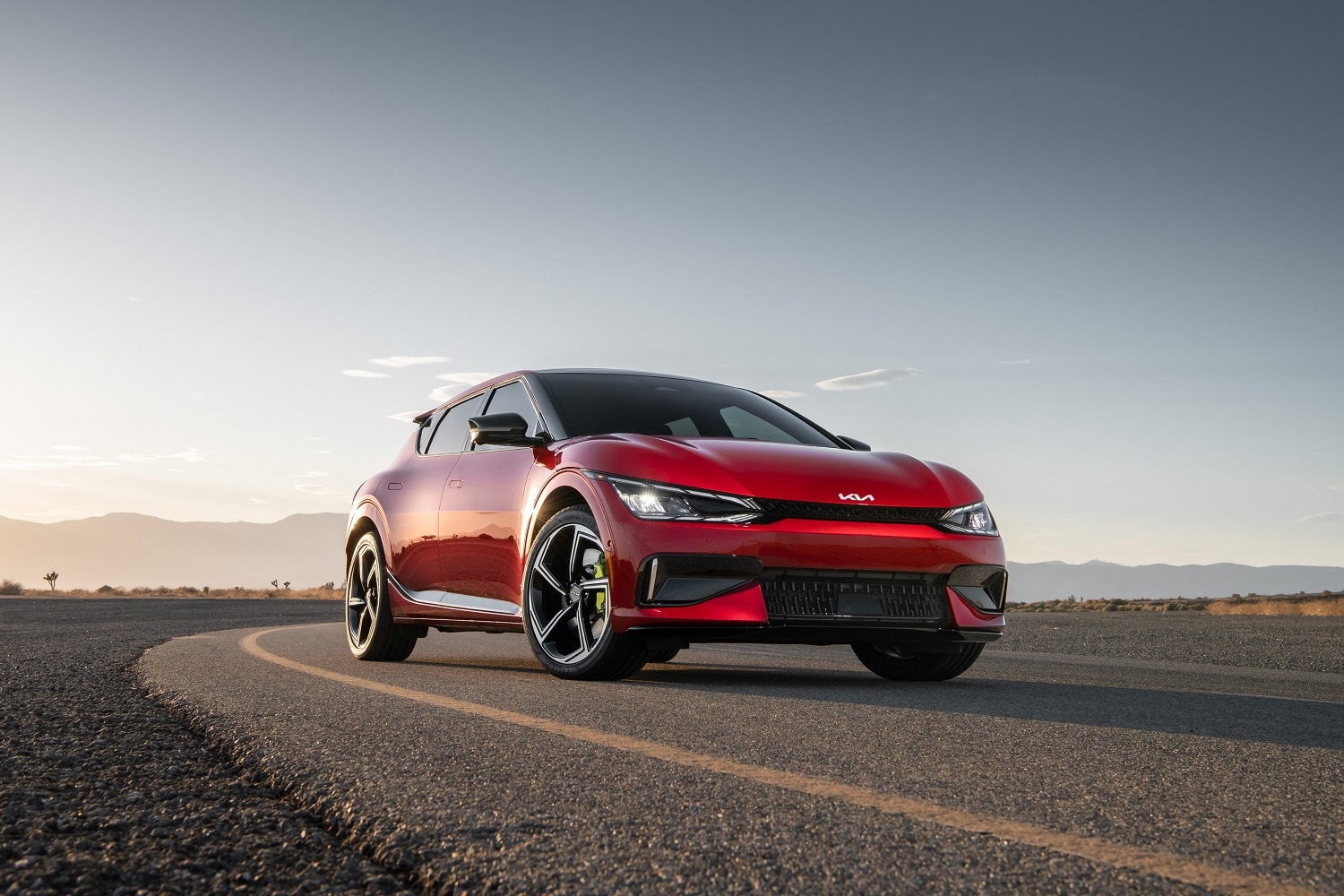 The Kia EV6 offers unbeatable quality as an all-electric SUV. A fully electric engine allows this SUV to reach 225 horsepower, and on certain trims this can reach an incredible 576 horsepower. The EV6 also has a range of about 310 miles on a single charge, allowing you to go even farther without stopping. Not to mention that you'll be going there in style and comfort, with luxurious finishings inside and an eye-catching silhouette outside. Browse our available Kia EV6 models today.
Used Electric Vehicles Available Near Me
Considering an electric vehicle? Browse our inventory of used EVs today. When you buy used, you can expect a great deal without having to sacrifice quality. EVs also typically have lower maintenance costs, making them great options for used cars. Have a look at our inventory, and we're sure you'll find an EV that meets your needs.
Shop Available Electric Vehicles Near Me
Whether you're looking for a new Kia electric vehicle like the Kia Niro EV or a used EV, Jenkins Kia of Gainesville is your best source for all your EV needs. Browse our inventory today, and apply for financing online to get pre-approved. You should also get a quote on the value of your trade-in vehicle, which can save thousands of dollars on your next car. Questions? Contact our staff today for more information!